Social media marketing falls under digital marketing and the dynamics of digital marketing are changing rapidly. Businesses are fascinated with the buzz word but running after it blindfolded, without analyzing the impact it's creating – at times it is positive and at times it can ruin the brand image as well. Many businesses entered in the world of digital marketing by launching their social media pages without a concrete strategy, keeping the entire focus on how competitors do it but in the end fell flat on their faces because of no social media strategy and zero research.
Following are a few trends which businesses should follow in 2020:
Experiment, Do The Unusual!
Those who go with the flow and follow the norms become stagnant and the "wow" factor never embraces them. So what to do? Experiment! Question yourself, and question the practices which are followed by your competitors. Try to add something unique, your brands' touch or something that makes your brand stand out on social media and gain positive sentiments; recently many brands have tried the same and received appreciation from their audience.
Be Responsive & Participate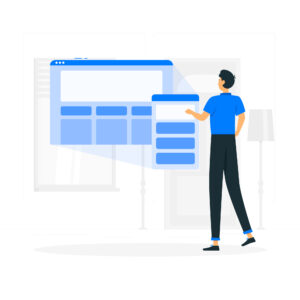 Most brands commit one mistake, they don't respond to queries sent to their inbox or reply to comments. This is something that needs to be avoided by all means. The audience needs a response and that is what a brand also needs – engagement. Respond to queries, guide your audience and they might turn in to your customers. After all, communication is what drives the business. Suggest better options to your audience and win their confidence.
Treasure Authenticity Over Numbers
It has been observed that brands and digital PR agencies mostly take those social media influencers on board who have numerous followers keeping aside their niche. In 2020, relevance is of crucial importance; brands should take relevant influencers on board who know about the product or service and are familiar with the terminologies. In short, influencers should have an authentic voice. Engaging lifestyle influencers for an educational brand or tech service will be a huge mismatch. Avoid such blunders, as they don't provide brands with any ROI (return on investment), buzz creation is crucial but that too in the right circle.
Carry Out Research
For any brand research is the key, know your audience and carry out research on what they prefer, what kind of posts they want to see and on which posts they engage with you. Once you find out the results through the research that you carried out, it will be easier for you to plan upcoming content where the engagement margin will be higher. For this experimentation will help you, so initially, don't limit your posting styles to set or pre-defined designs or communication tone, keep changing cleverly.
Focus On E-Connect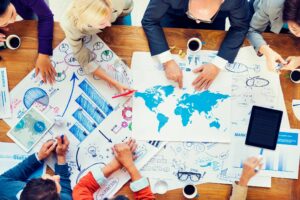 Emotional posts gather a lot of traction and engagement. No one can repeatedly post emotional content but adding content that has an emotional connection (e-connect) on a monthly or quarterly basis can send a softer image of the brand. Create a smart content calendar and infuse emotional content and then gauge the response you receive from your audience. How t go about it?
Share a CSR activity on your page
Keep your posts humanly
Celebrate Labor Day, Children Day, National Days and others with a realistic touch
Create awareness for the good causes
Picture Speaks A Thousand Words, Videos Even More
Pictures still gather a lot of attention and this is the reason why every other brand is posting pictures and infographics on their Facebook, Twitter and Instagram pages, but have you ever weighed the response between a video and a picture? You will be surprised to know that videos if made right and to the point, can engage more audiences than pictures. The question is what should any video include engaging the audience? Here are the options;
Crisp and to the point content/script
Valuable information for the target audience
Decently shot with good lighting
Friendly tone
Subtitle
Call to action
Quit Hashtag Stuffing

It has been observed that brands nonsensically stuff their social media posts with dozens of hashtags, that's not the right way to do it. Keep you hashtags
Relevant
Focused
Limited
Effective
How to do that? There are multiple websites that help you find out which hashtag gets a better response and which hashtag is searched more frequently. Ever heard of "Less is more"? Follow the same when using hashtags.
If you want your brand to stand out on social media in 2020 then these points will definitely help you and take your brand to the new height. These are just a few out of many proven practices, share more if you have anything to add.
Written by:
Shafiq Siddiqui