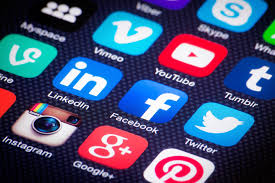 For some, social media might be a game for the ego. But for savvy businesses, it is an extremely effective way to find more customers, improve their reputation, and increase sales. So which side are you on? Choose wisely, choose social media marketing.
For those entrepreneurs who are constantly on the lookout for effective bottom-line boosters, social media marketing is the way to go. In this article, we will not only explain how, if done right, social media marketing can bring great rewards for your business but we will also elaborate on how you can fuse other elements of your business to align with your social media marketing. We want you to be able to get the magic mix just right.
First things first: your business' website. You can put in as much effort as you want in implementing a top-notch social media strategy but if your home is not in order, then there's not much 'top-notch' can do for you. And by your home, we mean your website.
Think about it. It's a domain that you own. You are the one who calls the shot as to what kind of experience you want your visitor to go through as they are browsing through. You are the one in charge of as to what kind of content goes on your website. You are the one whose idea the entire design of your website is based upon. And you are the one who decided how the interface should look like. Don't you think your website should display how good you are at doing something for your own business, especially if you make a living off of bettering your client's enterprise?
Your website must demonstrate your expertise. The cornerstone of making the most out of an effective social media marketing strategy is showing your client or customer that you know your stuff. And it starts with your website. Nothing compliments a good social media marketing strategy better than a likeable, useable and accessible business website.
Every business is subject to the dreaded 'first impression' experience, so make sure your design is clean, professional, and smart. You can let your imagination run wild and go for a stylish or funky interface, but whatever approach you opt, make sure it shouldn't look amateurish or confusing.
Your visitors are potential customers and they tend to have questions. Your website is the perfect place to post information about your business for your visitors. A great website is one of your business elements that goes hand in hand with social media marketing. While there are other aligned efforts, such as search engine and print marketing, that can also be incorporated into your social media marketing, your website is by far the most important of them all.
This is just an introduction to having an effective social media marketing campaign. In our next article, we will discuss some more aspects of how you can build a strong social media marketing strategy and get out of it maximum benefit. Keep visiting this page so that you don't miss out on upcoming articles.