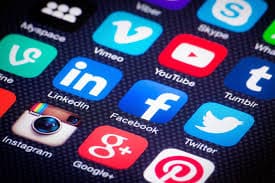 You strike a chord with the natives and… voila! To understand a culture you first need to decipher the cultural fabric of a society and dig deep into the psychographic tendencies of the natives, only then you'd be able to understand the intricacies and their traditions. Same goes for when you try to get your message across on social media.
The more you tend to communicate locally with your audience through social media the more chances there are that you're heard better and effectively. It's a proven fact and there are case studies to support this argument.
There are certain benefits brands get when they localize their social media content according the geography. First off, it makes them look more customer focused. If you want to improve customer experience then offering localized content is one effective way of doing so.
Sometimes just running the brand messages without taking into consideration what part of the world it's being used just doesn't cut it for brands. However, when you do give it a thought then your customers can see that you are focusing on their needs as opposed to just running the brand messaging.
Take Uniqlo for an example, they have Facebook pages that are localized by country promoting summer clothes in Hong Kong on the same day it is showing winter gear in Australia.
It also gives out the impression of your brand as being staying in touch with the local markets.
There are cases to quote that when the content was localized a hike was witnessed in shares and likes as well as comments. Of course the biggest advantage a brand can reap from social media is when they get positive instant feedback from their customers.
If local fans see things which they recognise, then the brand will have a better chance to reach them at an emotional level. For example take the case of bespoke Magnum ice cream in Cannes during the film festival. Magnum UK feed featured fashion model Kendall Jenner while Magnum Thailand feed featured Thai celebrity Davika Hoorne (Mai).
The response received from Thai fans was something Magnum could not have predicted. The photos received thousands of likes and retweets and built significant goodwill between Magnum and its fans in Thailand.
Here we put forward the case that Social media works best for brands when they reach their audience emotionally. And we supplement it with couple of case studies and we have outlined the effectiveness of posting content specifically produced for the local market. It proves that brands that make the effort will stand out from competitors and build strong affinity with the local market.