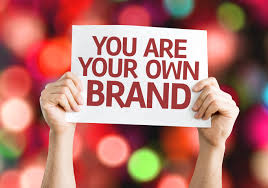 Have you ever googled yourself? Well, it's always good if you research about yourself on the net because that way you'd be better equipped to brand yourself more effectively in the digital space.
By the way, when was the last time you tried looking yourself up online? Think about it, if youdo not look yourself up on the net how would you know that the net is portraying the real you? What if you find out that your expertise displayed on the internet is not even close to what you do in real life? Or if your interests are portrayed way off what really interests you in life?
When we say search yourself on the internet, we not only means searching through Google but also, see how information pertaining to yourself is displayed in social networks like Facebook, LinkedIn and Twitter, and blogs, videos and even your website.
Some people effectively manage their personal brand online. They keep checking it online to ensure that they achieve top ten results. This helps them gauge their use of keywords and tags. It even helps them point out some locations that they might want to target with their personal branding marketing strategy. They even use a YouTube channel to improve rankings.
When you do decide to do the research for your personal brand online, make sure that that you do not ignore sifting through images, videos, books, social discussions (Twitter feeds), and even locations to see what shows up on your results. Keep in mind that not all personal brands are unique in name, keywords, or tags, so you'll want to make sure that your brand is getting the right credit for the appropriate content.
There are some questions you must seek answers to, when you find material online related to your personal brand. You've got to see where your information is appearing. Do you really want to be found by people in the places that the internet shows you were there? You even should check if somebody has shared information related to you online, do you think it's published in a respectable and responsible manner? Be aware of what's out there, because it can affect you whether or not you know it's there.
You've got to make sure that you land on the positive side of the search engines, and for that you've got to keep your information fresh and updated online. It helps your personal brand
appear higher in the results. Try and keep adding new data like photos and other updates.
Always make sure that all your links work properly.
If you run a personal website or a blog make sure your stuff stays fresh and updated. You don't want users to think your site or its content has been abandoned or neglected for the past few years. Stay on top of things by setting up Google alerts so you're aware of when you're mentioned. Stick to these tips and your personal brand will be on top of the world. Literally!