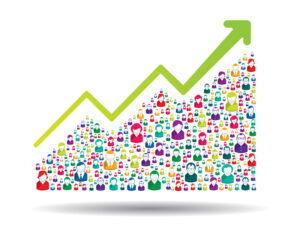 How do you grow users for a particular product or clients for a particular service? Well, that seems to be the million dollar question. Convention salutes logic when it comes down to different marketing strategies and tactics used by businesses these days to lure customers in. But as the span of internet touches infinity, more and more ways and avenues are discovered by today's marketers to utilize the realm of this expanding universe in their favor to capitalize on their customer base. Growing the number, that's the key term. But how do you grow that number. Well, by growth hacking.
You hack your way in and put the conventional marketing methods behind you. These days the term growth hacking is mostly associated with startups but there are some big corporations also hacking into this new idea. So what is growth hacking?
Well, growth hacking is when you follow nontraditional means and ways of marketing to up the number of your product's users or clients for your service. Be it a viral embeddable widget for a website may be in the shape of a flash banner or luring gamers from another site to yours by virtue of incentives and freebies, these are both couple of examples of how growth hacking grows.
But that's just… well… marketing. Some might argument. But. Wait. There's a difference. How often do we see big corps spending time and actually allocating budget for these non traditional ways? Do they actually have a strategy in place where they spend their time and energy to think up these new ways to growth hacking? The answer is 'NO'. It's mostly start ups who don't have that much budget to experiment and go above the line, so they invest their energies into these more unconventional avenues.
So why do big corporations don't go after growth hacking and why do it's mostly startups who go for unconventional ways. Well, simply because the big guns have the money to go ATL while startups have their constraints that pushes them to be innovative. Yes, innovative. That's where growth hacking parts ways with traditional marketing.
When you have limited resources, it's then when you start thinking how can you make the most of it while being on a shoe string budget and that's when you start thinking out of the box and beat conventional marketing tactics.
Growth hacking is still in its infancy but there are already some great examples where businesses really made a difference to the number of their customers by applying innovative use of the digital media. As we keep exploring this new approach towards bettering the bottom line we will keep sharing the advancements and latest happenings in this newly found world of growth hacking. Till then, happy hacking!
By: Unosha Shahid