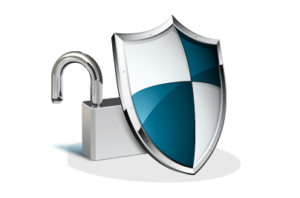 Website Security is a big concern for everyone today, from web developers all the way down to end-users. The fear of ever-evolving viruses, malware and countless other threats in 2019 is real as real can be. Most webmasters pay attention to web design, SEO, and content and reduce the security aspect to the back burner. But anyone who owns or uses a website should implement security measures (as top priority) to protect their site and the website's users. Else you may lose all that hard work in the event of an attack. You need to be sure that your website stays in line with security standards to guarantee consistent protection. How can you ensure your website's safety? You need to scan your website often so as to quickly detect and snuff out any threats. These are the top online tools you can use to do scan your website effectively.
cWatch Site Scanner
cWatch Site Scanner looks out for threats, risks scans for outdated software that may be vulnerable, and identifies the blacklist status of your website, among others. cWatch Site Scanner will also enable you to repair a hacked website. The best thing about cWatch Site Scanner is that it's completely free and does not require registration. If you have a WordPress blog or website that becomes hacked in some way, you may want to search for information on how to fix hacked wp site from online sources.
MalCare
MalCare is a WordPress plugin that helps you find tough malware that escapes the radar of standard plugins. It searches out and tags malicious code much earlier that other scanners so that your website will escape getting blocked or blacklisted. MalCare is available in both free and paid versions. With the free version, you can get an effective firewall to protect your site from bots and hackers.
Web Inspector
Web Inspector comes in the shape of a standard browser. It incorporates other security tools and plugins to identify and resolve threats. With Web Inspector, you'll get notifications of the current status of search engine blacklists, malware infections, SSL certification validation, et cetera. Web Inspector also analyses pages dynamically. It has a free trial version and a premium option.
SUCURI
Sucuri is one of the most popular free website security scanners. It works on website platforms such as WordPress, Joomla, Magento, Drupal, phpBB, et cetera.
Have you tried out any of these website security tools? What was your experience? If you are looking to increase your website security then S3 Secure can help you.
About S3 Secure: S3 Secure Is A Project Of SOLSNET, A Canadian Digital Agency Serving Business Clients Around The Globe For Over 2 Decades. The idea behind the Project is to bring affordable and easy to access Website Security Service portfolio to local businesses and SMEs. For more details visit our website www.s3secure.net