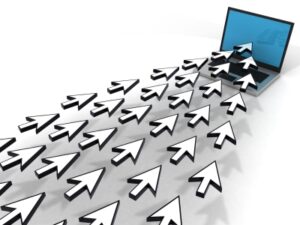 Trust us, as an online strategy outfit, we meet people who're so happy about how thousands of people visit their website every month. But unfortunately, getting traffic to your website is not a guarantee that your sales would go off the roof too.
When we ask these people where is the website traffic coming from? What Web pages are visitors landing on the most? What percentage of visitors return to the site? How many visitors convert into customers? These people are clueless.
This where web statistics play a vital role and that is why you must know these stats. Here are 5 stats you must know about your website.
First, you must know how many new visitors are coming to your website. You don't want someone who's merely looking you up just to find out your postal address. You must know where this traffic is generating from. Because it's genuine.
Second, how would you know if your traffic is genuine? This is where your second stat comes in. Keywords. Yes. You must know what keyword drew your visitor to your website. If somebody writes 'digital agency' to find you, we'd rather somebody specifically typed 'digital strategy'. That way if you know this stat, you'd pay more attention to the later one because you know that typing in something more specific means they mean business.
Third, you must know how traffic is generating through social media for you. If you know the statistic that tells you how effective your social media strategy is in bringing in genuine traffic to your website then you're in a win win situation since you can capitalize your efforts on social media. Hence, it's imperative that you knew this stat.
Fourth, you must know that stat for number of people who either stay on your home page for a bit and then leave without even bothering to explore your website further and those who delve deeper in your web presence. It's a vitally important stat as it tells you whether your homepage is performing at par or needs improvement.
Fifth, you must know if your visitors are even interested in your services or products page because if they're not then you have a problem.
These are all vital web statistics that you must know about in order to stay at par with your competition and with the pace of the world in the upcoming new year. Stay in the know. Ciao!