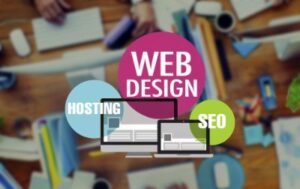 When you hire a web designer, there are certain things that you shouldn't take for granted and start believing that your hire must already know about certain things. You've got to ensure that both you and the web designer are on the same page when it comes down to strategy and execution. You may know that
webdesigner are hard to find
, especially ones that suit your vision perfectly.
First thing first, your web designer is essentially an executioner. Most people think when they hire a web designer, that he or she must already know the principle of form and function. Fair enough, you assume that one must know it since they're in the relevant field where this principal is one of the basic things one should be accustomed to. But make sure that they understand that your website must be functional as well as how important it is for it to carry the form that it demands.
Your website designer sure must be on the top of his or hers game when it came down to designing a website but they're surely not familiar with the kind of marketing message that you want your website to shout. Make sure that you brief them properly and check their understanding that they fully comprehend the kind of marketing strategy you follow for your business. It is essential that they do grasp it, since it will help them visualize your website accordingly.
Accessibility guidelines are important for a web designer to understand. Although we assume that most of the designers must know these guidelines since they've been working in the industry, but trust us, you'd come across those who haven't even come across the term and end up breaking the law for you. So make sure to check their knowledge about the accessibility guidelines for websites and ensure that these are followed by the designer.
Anybody who's connected to online business sure does know what SEO stands for and what it is for. But different individuals have different knowledge about the intricacies of an effective SEO. It is highly imperative that the person responsible for building a website for your business must not only know how important SEO is but actually build your website from an effective SEO point of view.
Last but not the least; give your web designer an extensive lay down on the activities, products and services of your business. Make sure that they thoroughly understand the nature of your business and most importantly the kind of image you want your website to project. Check their understanding. Ask them questions. See if they need more elaborated information on about your business. Don't leave it till the last moment when it'll take you extra time for your project to finish since you don't think the website aligns perfectly with your business' image.
All in all, do not leave it to the web designer to do wonders and miracles for you if you don't fill them in with the information that you believe would help them build a perfect website. A few brainstorming sessions and information sharing go a long way in ensuring a perfect outcome.