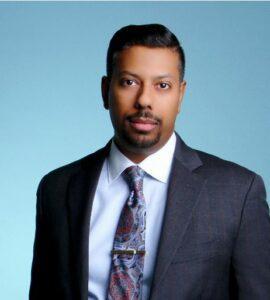 Here we give you an insight into the world of a perfect and independent insurance broker- Kashif Dean. Few men work hard and find the secret of having an ideal life, they work to fulfill their dreams but never compromise on their priorities in life, Kashif Dean is one of them.
We started the interview by asking him to define herself in three words. "Honest, Transparent and Approachable.", He defined himself precisely. Next up we asked, what made you chose the profession you are in now? "A family friend of my parents encouraged me to join the insurance industry.", he replied and it certainly worked for him!
Moving on to know a few more interesting things we then asked how he likes to spend his day. "I live an active lifestyle and I exercise 4 times a week for an hour a day. I love music and I play the Tabla (South Asian percussion instrument), and I practice 30-45 minutes a day. The rest of my day is spent at work in my business.", he smilingly replied. Shifting to a little different question in nature we asked him about what he likes to do in his leisure time. "Read and seek new information.", he confidently answered. We carried on by asking, what he thinks is the best part of his work? "I enjoy meeting new people and solving their risk issues whether it be with their family, their business, or their personal lifestyle. Taking it ahead, our next question was his definition of happiness? He says, "Good health and a happy family are my definitions of happiness". Shifting gears, we asked about his inspiration/role model. He, without taking a pause, replied, "My Parents, Anthony Robbins, Robert Kiyosaki, Billy Graham, Steve Jobs, Donald Trump, Malik Riaz Hussain, Shahid Khan, Stefan Aarnio, Jason Jenkins, Dan Pena, Aga Khan IV, Sant Singh Chatwal, and Martin Luther King Jr."
Taking it further, we asked about his favorite holiday spot? "The Philippines", he precisely replied. We then asked about the lessons his work-life taught him? And he had them all at his fingertips… "Never underestimate anyone and always be ready to serve".
In the end, we asked how COVID-19 impacted his business and how did he cope with it? "The insurance industry has been deemed as an essential service from the beginning of the pandemic therefore it's been business as usual.  What I miss the most is meeting our clients in person (face to face)." With that statement, we concluded our very interesting, lively, and friendly talk with Kashif Dean – A man who has a perfect sense of balance.
Hope you enjoyed our session. Until next time with a new person, CIAO!