The extensive use of technology in our everyday lives has transformed the educational infrastructure as well. The need for digital transformation and solutions to market online educational services have emerged in the past few years and since then the education sector is continuously evolving through digital tools and platforms.
What is digital transformation?
Digital transformation is the process of integrating digital technologies into all aspects of a business to meet the market and changing business requirements.
There are various online education providing companies having great teaching and training infrastructures that can provide high-quality digital learning, but despite having all of this, they fail to reach their target market and lack the leads and conversions. That's where we help them! Through our comprehensive digital solutions, we help companies to hit the bull's eye. Our solutions include website designing, PPC campaigns, Search engine optimization, email marketing, performance marketing, social networking platform management, and so on and so forth. We have the right ways to convince and communicate your message the modern students and their parents.
How institutions might emerge from the COVID-19 pandemic:
Restore. They will need to be focused on figuring out what to do to get back to where we were
before the pandemic.
Evolve. They will need to be focused on adapting to the new normal.
Transform. They will need to be focused on redefining our institution and taking an active role in
creating the innovative future of higher education.
Especially for the second and third scenarios – evolving and transforming – the help of digital mediums
is a critical component for success and we help you adopt this change.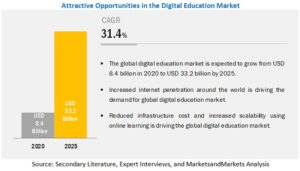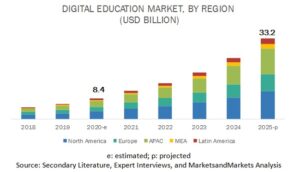 Our Services to Online Education Providers:
Being a digital agency, we opened up new possibilities and opportunities to many online education providers, some of them are listed below:
What they wanted:
They wanted to get a competitive edge and lay the foundation for successful business transformation through a proper digital presence. They also wanted to convey their message to the audience available online. They wanted to totally revamp their website to reflect their online teaching method and uniqueness.
What we did:
We communicated with them and mirrored all of that they wanted in the solutions. We developed and designed their website that provides a good user experience and conveys their message in the most effective way. We changed the face of their business and are also managing the information such as website updates, news and blogs etc. Apart from this, we are providing them 360-degree digital solutions, that include PPC Advertising, Search engine optimization, digital branding, performance marketing, email marketing, social media posting and management.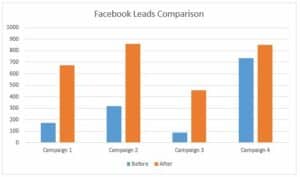 What they wanted:
They wanted a delightful browsing experience for their users, which was lacking in their website. They also wanted a better navigation structure and improved website architecture along with an effective paid advertisement and campaigns.
What we did:
We designed and developed their website and focused mainly on delivering a modern, stylish, and convenient website that fulfils their demand for a delightful experience. The website explains what Agincourt Learning offers and convinces people to know more and contact them for registration. Moreover, we are running their PPC campaigns for them that are proving to be the best thing they did to optimize their business.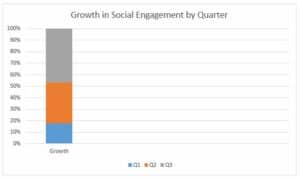 What they wanted:
They wanted to have an anticipated stream of leads through digital marketing. They also wanted to revamp some parts of their website to convey the actual message of their business. They were also not happy with how their social networking accounts look liked and wanted us to take over that as well.
What we did:
We revamped some of the web pages that gave them space to scale and reflected the business motive. We researched their business and ran their PPC and SEO campaign in the targeted locations to provide a stream of leads. Also, we made their lead generation targeted ads on Facebook based on performance marketing. Furthermore, we designed and ran their email campaigns along with revamping their social media presence.
We are committed to offering more powerful and engaging experiences to online education providers that ultimately reflect better traffic and great conversions. It is necessary to break the clutter to attract and retain people – and we know what it takes!
We're ready to help address the digital marketing needs of your online education solution as well. Get in touch with us now.
Increase in Traffic through Search Engine Optimization